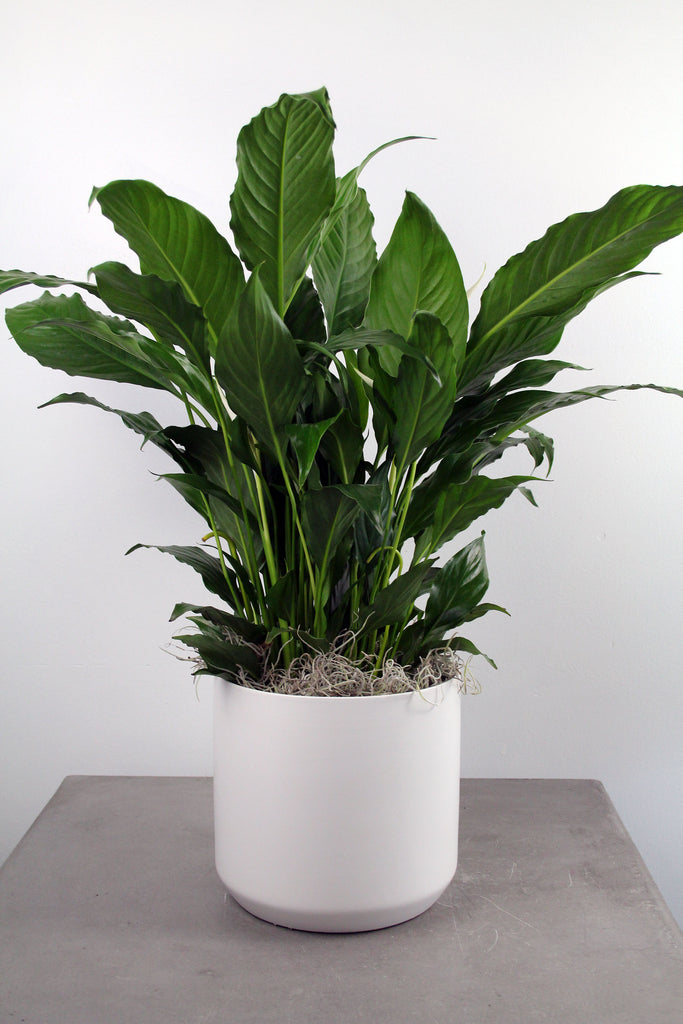 Green Plant in Kendall Container- Small
Our green plants will liven up any space.  Beautiful to look at and they even help purify the air you breath.  These 6" plants come in many varieties & shades of green. We will place these beautiful plants into our Kendall container. You have a choice of gray or white in the smaller size container in this sleek, simple collection. This container measures 7" tall by 7" wide. 
Delivery to Brown County Wisconsin and select surrounding areas only. No delivery on Sunday. Pick up at our Design Center Monday thru Friday from 9:00 a.m. until 5:00 p.m. and Saturday 10:00 a.m. until 1:00 p.m. 931 Main Street, Green Bay WI.

Be sure to include your desired pick up or delivery date and what you would like the card to read when at check out.  If you would like your order delivered please also include the delivery address and phone number in the field provided when at check out.
* Green plants will be chosen from the selection that we have available so varieties may vary from what is shown in the photo.  Please note if you prefer the photo plant in the special instructions section at check out.